Considerations when selecting a data historian
In the first part of this article, we looked at the functions of data historians, how they can help improve operations and different types of historian available. Here, we continue the discussion, taking a closer look at some of the major vendors, the licensing options and the benefits of selecting a suitable data historian system relevant to the industrial control industry.
Major vendors
There are many data historian systems available, however it's important to select one that is suitable for the intended use. As outlined in our previous article, there are generally two types of historians: operational and enterprise. Many of the enterprise historian systems are typically much larger than required, so we'll limit the vendor options to operational historian systems that have been designed specifically for compatibility with industrial automation and control systems.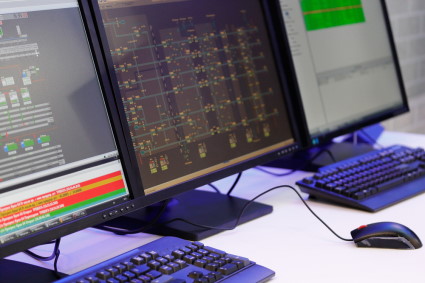 Schneider Electric
Wonderware Historian is a high performance, real-time historian for factory and industrial operations. The Historian is an extension to Microsoft SQL Server, acquiring plant data at dramatically increased speeds, reducing data storage volumes and integrating plant data with event, summary, production and configuration data.
Wonderware licensing is tag based and is able to be upgraded from one level to the next. Starting at 100 tags and expansion of up to 2,000,000 tags, the system allows for flexibility if expansion is part of the future plans.
Like many historian packages, Wonderware can be accessed on premises, in the cloud or via smart devices such as tablets and phones, this flexibility allows end users to obtain relevant data in near real time from almost anywhere in the world.
GE Automation
Historian (formerly Proficy Historian) from GE Automation has a 15-year legacy and connects to GE's Predix Platform-based cloud solutions, Manufacturing Execution Systems (MES), HMI and SCADA. The GE historian system has highly flexible configuration capability and supports fully distributed architecture which allows operators to spread its functions across different nodes in a network. Alternatively, all historian components can be installed and managed on a single computer.
GE Historian is available as three different types of license: Essential, Standard and Enterprise, with maximum historical tags per license of 1,000; 50,000 and 20,000,000 respectively. Each type of license supports different components and functionality, such as if redundancy, multiple data stores or OPC alarming is required.
GE Historian includes several types of data collectors from a wide variety of applications including: iFIX, OPC, OPC HDA, OPC UA Data Access (Windows), OPCUA (Linux), OPC Alarms and Events, Text Files (.csv or .xml) and OSI PI. All components can be installed using the single install media, however the use of specific components and functionality are controlled by the GE license that is purchased and installed.
Rockwell Automation
FactoryTalk Historian from Rockwell Automation comes in two main licenses: Machine Edition (ME) or Site Edition (SE). ME is a machine/line historian that provides reliable data collection, temporary storage and backplane data collection. It has scan rates down to 10ms and is limited to circular buffer in Flash memory. It is also an embedded historian module, has low deployment cost and can be up and running in a short period of time. No dedicated computer or special software is needed for configuration so has a lower total cost of ownership.
SE is a plant/site historian with persistent storage arrangement and the data collection is based on the network architecture. Scan rates have a maximum 100ms – 250ms and redundancy is required. It is a Windows server-based historian and is easy to implement and deploy.
An Enterprise license is also available through OSISoft, who is a technology partner with Rockwell Automation.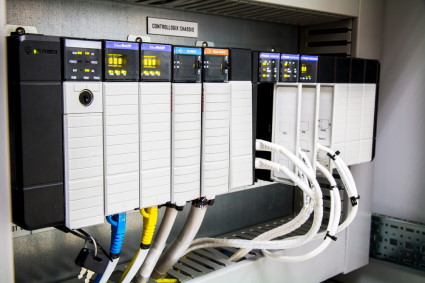 Siemens
The SIMATIC Process Historian from Siemens is for WinCC RT Professional, WinCC V7, SIMATIC Information Server and SIMATIC PCS7.
The SIMATIC Process Historian is scalable due to its seamless integration in WinCC; collects and archives any amount of data, independent of version, from different systems, it also meets the strictest security requirements with minimal administration.
The SIMATIC Process Historian has a number of security mechanisms to ensure that data is reliably archived. Potential failure is usually prevented using a combination of a redundant Historian and the installation of RAID systems, while data loss problems with the plant due to network connection are prevented by using a store and forward mechanism. If a system breakdown occurs, the database can be recovered through backup.
The SIMATIC Process Historian comes in three licenses: Basic, Redundancy and Openness (OPC UA connection). The Basic package comprises the software and a single license for one installation, the Redundant package is required for the redundant Process Historian and the OPC UA interface requires a separate license which allows connection to any IT or MES system.
These licenses can be purchased as a rental, single or floating type depending on the application. The rental license allows use of Process Historian for a full year on a single computer and local storage; the single license allows unlimited use on a single computer and local storage; and the floating license allows unlimited use on multiple computers where both local and server storage is required or preferred.
OSISoft
The PI System from OSISoft is a popular data historian, it has the capability store millions of data points and has an open, scalable architecture with more than 250 off-the-shelf proprietary interfaces allowing data collection from a wide range of sources.
Due to its scalability it can expand as required, allowing implementation across various locations including large scale enterprise-wide deployment. Smaller licenses are available through its technology partner Rockwell Automation.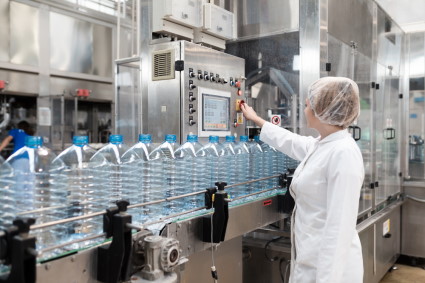 Experience to install and program a data historian
Data historians are complex by nature, so determining which is right for any given application requires extensive knowledge of the system/s being managed to ensure it operates effectively and any data stored is done so safely and securely.
Automation IT is vendor independent so it is able to offer many options based on budget and performance requirements, this allows for a quality end-to-end solution that is tailored to the needs of the client while providing piece of mind knowing the system will be engineered and integrated correctly the first time.
Automation IT has extensive experience in the supply and implementation of data historian systems, all solutions comply with relevant Australian laws, standards and warranties and are sourced through Australian distribution channels. Automation IT provides clients with fully documented code upon completion of the installation, making the day-to-day operation and future maintenance easier.