A functional safety approach to control systems design
As an increasing number of products and systems in the automation industry incorporate complex software and hardware, safety-related functions are becoming more challenging to implement. Both manufacturers and operators of automation systems need to ensure operations are running at maximum efficiency, while also being safe. Selecting a control systems engineer that is certified in functional safety is therefore increasingly important to ensure correct execution of commands and functions for system and product safety.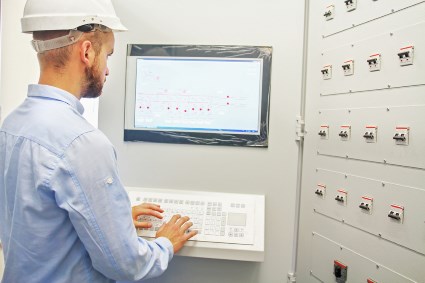 In the automation industry functional safety is important as it ensures machine design meets requirements, is functionally safe, and operates correctly in response to its inputs, including the safe management of likely operator errors, hardware and software failures, and environmental changes.
As all people involved in the design process of an automation system are liable should something go wrong, selecting a certified functional safety engineer, such as a TUV certified engineer, is crucial to reducing the risk of liability.
There are a number of standards that are applicable to functional safety including IEC 61508 which is the generic functional safety standard considering the whole lifecycle of the systems and products, IEC62061 and EN ISO 13849-1 (now included as AS/NZS 4024.1503:2014) which specifies performance level requirements for electro-mechanical safety components (Safety Related Parts) in the automation industry.
For safety applications it is not generally possible to follow a single standard, as different standards will relate to different functions. For example, EN ISO 13849 in addition to IEC 62061 and IEC 61508 stipulate the requirement to include and control electromechanical devices such as contactors and hydraulic valves as well as programmable devices; while AS4024 attempts to combine elements of numerous other standards to provide a one stop shop but does not cater for the use of Safety Integrity Level.
What is involved in designing a safe system?
A typical safety application will generally involve a control system operating machinery via a set of controls with a series of monitoring devices and safety interlocks to ensure the safe motion of the object. Here, close attention needs to be made to the means of actuation, the personnel working with or around the machine, and to requirements for safety interlocking to reduce the chance of control system failure, injury and equipment downtime and damage.
In any safety related control system, the first task for the engineer is to perform a risk assessment and HAZOP (Hazard and Operability study) to identify hazards and calculate the risk profile of the machine without any safety systems in place. While there are a number of ways this can be done, IEC 61508-5 and IEC 62061/12100/IEC 14121 provide a good outline for these assessments.
Control measures are then implemented to reduce the risk to tolerable levels, and once mechanical methods have been exhausted and control system means are required, the engineer carries out calculations to verify that the design and equipment will meet the required performance level or Safety Integrity Level (SIL).
Once the design has been completed, components will be chosen based on category, mean time to failure, required diagnostic coverage and common cause failure. The design will be validated as will each step of the process before validation, once installation is complete.
A focus on functional safety
A requirement of any functional safety design is that it undergoes a peer review by an independent TUV certified functional safety engineer. Automation IT has TUV certified functional safety engineers on staff who have extensive experience designing control systems across various industries and applications. This experience enables Automation IT to provide a range of solutions to control machinery, as well as protect the machinery and its operators from unsafe situations and hazards.
With its experience, Automation IT is able to provide a full range of functional safety services, from machine safety inspections to safety system design, verification, validation and everything in between. It can also provide advice based on customer requirements to ensure the system is designed to suit their needs.