Improving power distribution networks with SCADA
With customers relying on continuous power supply, electricity distribution authorities need to provide power that meets customer needs by ensuring distribution infrastructure, including substations and transformers, are efficiently managed, operated and maintained. Automating power distribution networks by installing, or upgrading, a SCADA system is a cost-effective solution to minimise power disruptions and provides greater visibility and improved control of the distribution network.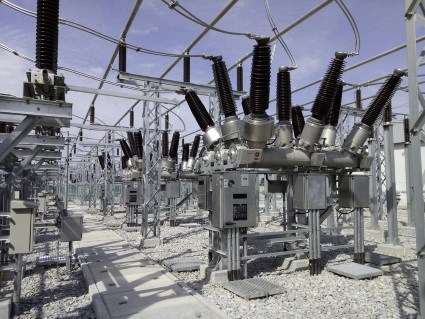 Minimise disruptions and improve operations
Power distribution networks are exposed to many risks and are susceptible to a variety of interruptions, from weather events, equipment failure, human error, and increasingly by cyber security breaches. Power authorities need to have strategies in place to ensure the effects of any disruptions are minimised to ensure the safety and reliability of supply.
A SCADA system's function in the power distribution network is to monitor and control distribution sectors, optimise overall network efficiency, and provide greater system reliability and sustainability.
SCADA does this by collecting data from the distribution system, most of it originating from substations. Typically, substations are controlled and monitored in real time by Programmable Logic Controllers (PLC) or Remote Telemetry Units (RTU) along with other devices such as circuit breakers and power monitors. These devices collect data and then transmit it back to a central SCADA node located at the substation, this node is connected to the main Control Centre.
Geoff Bladon, Business Development Director at Automation IT, outlines how the data is collected and analysed by the SCADA system to minimise disruptions and improve system operations.
"In the event of a power outage, the SCADA system is able to detect the exact location of the fault and immediately alert the operators via an alarm, the operators can then implement an action plan based on the severity of the alarm to prevent further disruption. The SCADA system reacts in real time, so the mitigation strategies usually occur very fast and typically prior to any downstream customers being made aware of potential power supply issues," Mr Bladon said.
"In substations, the SCADA system automatically controls isolator switches and circuit breakers for violating parameter limits, allowing for continuous inspection of parameters without the requirement for line workers to be present at each isolation point. This greatly increases the safety of workers and the overall efficiency of the system."
Other functions performed by SCADA include:
Controlling transformer voltage taps to improve network efficiency
Control and monitoring of sectionalizers and reclosers
Continuous monitoring and controlling of electrical parameters in normal and abnormal conditions
Trending and alarming to alert operators to power supply, quality or safety issues
Reducing manual labour requirements
Mr Bladon said SCADA also reduces manual labour requirements which provides much safer work environments and reduces overhead costs.
"Power authorities still rely heavily on manual labour to complete several tasks, such as interrupting the power to loads, hourly parameter checking and fault diagnosis," Mr Bladon said.
"SCADA reduces the need for workers to physically complete the task themselves. This allows workers or operators to undertake specific tasks in a much safer and more efficient manner than if they were to do them manually."
Reaping the benefits of SCADA
"At Automation IT, we have completed a wide range of power distribution projects and have the experience to implement a low risk proven solution using the latest in automation and control technology," Mr Bladon said.
"Automation IT covers all aspects of SCADA power control and monitoring, from large distribution transformers and high voltage switchgear through to complete renewable energy power stations, solar farms, wind turbines, gas turbines and reciprocating engines."
"Our degree-qualified engineers are industry trained and certified, so we can focus on providing clients with a high value end-to-end solution that meets the individual requirements of the power distribution project, as well as ensuring the system complies with relevant legislation, standards and warranties."