Using SCADA to improve food and beverage manufacturing
Food and beverage manufacturers have ever expanding product lines and increasingly complex supply chains forcing them to fight for shelf space, as well as stricter standards on food traceability and safety. These have created a need for manufacturers to maximise production efficiency and increase profitability. SCADA is one of the ways that manufacturers are able to realise these objectives.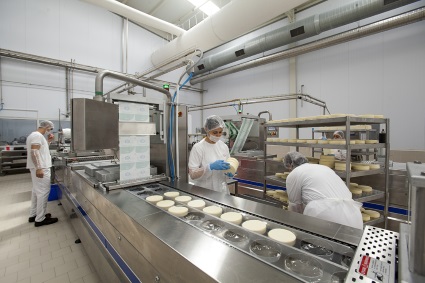 The food regulatory system
Food Standards Australia New Zealand (FSANZ) is the independent statutory agency established to develop the Food Standards Code which regulates the use of ingredients, processing aids, colourings, additives, vitamins and minerals, as well as the composition of some foods. It is also responsible for some labelling requirements for packaged and unpackaged food.
One of the areas that SCADA can help manufacturers meet these standards is by improving traceability.
Geoff Bladon, Business Development Director at Automation IT, said SCADA allows manufacturers to track any food or beverage product throughout all stages of production, processing and distribution.
"Being able to trace all the movements of a product at any point in the supply chain is important in being able to meet food standards as manufacturers are required to be able to provide information about what food it has on the premises and where it came from. This information is needed in the situation that a product needs to be recalled," Mr Bladon said.
"For every step of the manufacturing process, for each batch of product, SCADA automatically collects real-time data and collates it in one central system, allowing manufacturers to link a shipment of ingredients to a batch of products, where products were distributed and other relevant production records."
Improving processes
SCADA also enables manufacturers to identify, analyse and improve various processes within the organisation.
"By providing manufacturers with all the process data in one place, they can reduce downtime and ultimately increase profitability," Mr Bladon said.
"This outcome can be achieved in multiple ways including identifying bottlenecks, analysing production downtime causes, calculating key performance indicators and reporting the relevant information in a clear and concise format to the appropriate people allowing them to make the correct decisions at the right time."
Condition monitoring
Further efficiencies and cost reductions can be realised through SCADA through condition monitoring.
"Condition monitoring is the process of monitoring equipment parameters such that a significant change is indicative of a developing failure. It is a major component of predictive maintenance," Mr Bladon said.
"The use of condition monitoring allows maintenance to be scheduled, and provides real-time information on the condition of machines so action can be taken to avoid the consequences of failure, before the failure occurs."
A fit-for-purpose solution
While SCADA can improve profitability and maximise efficiency, it is essential that manufactures choose a control systems engineer that is able to provide the right combination of software and hardware that meets the individual needs of the enterprise.
"No two manufacturers are the same so it is important that a SCADA solution is designed to be fit-for-purpose," Mr Bladon said.
"Automation IT is a certified partner of most well-known PLC vendors and offers an end-to-end solution that meets the manufacturer's individual requirements for a truly fit-for-purpose system for both automated production lines and standalone machines.
"Most applications are well suited for our integrated manufacturing execution systems (MES), Enterprise Resource Planning (ERP) reporting solutions and web based monitoring facilities.
"Automation IT is a vendor independent integrator able to source solutions from most of the well-known control system manufacturers. Our independence allows us to choose the best software and hardware to suit the customers requirements in delivering a truly fit-for-purpose solution. In addition to PLC and SCADA systems, Automation IT can also integrate with existing MES or ERP reporting solutions, as well as offering web based monitoring facilities.
"Choosing a lesser-quality and lower-cost system may be appealing, but it is important to look at total cost of equipment ownership, as manufactures will receive more benefit and less trouble from a high-quality system tailored to their needs."
Often off the shelf solutions are designed based on either the developer's past experience or their perceived needs of the industry. By implementing a custom engineered solution, the system can be tailored to suit the customer requirements rather than forcing them to change their processes to match the software package installed.