Keeping the power on in critical facilities
Keeping the power on at critical facilities such as airports, hospitals and data centres is imperative, as a loss of power could compromise the lives of people and have a wide economic impact. Backup power systems must be designed, installed and regularly maintained in order to operate effectively, and having a properly engineered control system to monitor and manage the power system should be one of the highest priorities for owners and operators of critical infrastructure.
In the event of a power disruption, the backup power system must respond promptly to minimise disruption to the site. In order to achieve this the control system design needs to account for the type of backup system, whether it be generators, UPS systems or some form of hybrid. Critical infrastructure requires redundancy in the control system, this can be a combination of copper and fibre networks, so hardware selection and compatibility is critical to reliability from both the network and control system point of view.
The power supply network in critical facilities is complex as there are unique strict requirements that other infrastructure typically doesn't have, so the quality of a control system and the expertise of the systems integrator are key factors to consider.
The unique situation of hospitals
For hospitals, having constant and reliable power is critical to many situations, including surgery and life support systems, people's lives literally hang in the balance if power is not able to be supplied 24/7, even a few seconds without power can be the difference between life and death.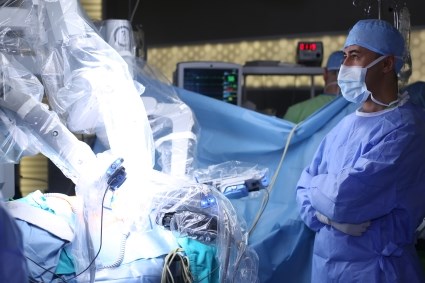 It is also important for the climate control system which ensures the comfort of staff and patients, and maintains a certain temperature range at all times to keep critically injured patients safe, as well as to minimise the risk of spreading viruses and bacteria.
Maintaining control of airport traffic
Airports are among the busiest facilities in a city. Sydney Airport is currently Australia's busiest with over 35 million passengers passing through each year, not including the people who work there. Globally, Hartsfield-Jackson Atlanta International Airport in the US, is the busiest airport with over 100 million passengers a year and more than 63,000 workers on site.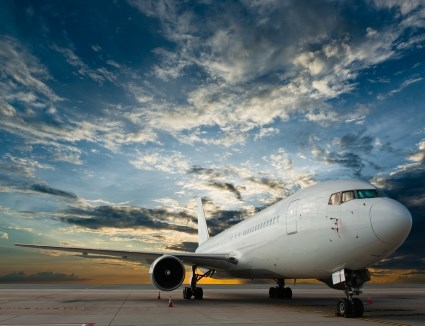 Maintaining efficient airport operations is important as unplanned system downtime can cost dearly, both in terms of loss of revenue, and the inevitable travel inconvenience and disruption.
If a mains power failure were to occur and the backup system did not operate as intended, the result could be chaotic, with critical facilities such as runway lights and air traffic control, as well as baggage handling systems and building management facilities, including air conditioning, lighting and heating being effected.
In May 2017 British Airways had an apparent power supply issue which shut down its entire IT network and caused massive disruption to everything, from its check-in system to baggage handling, the estimated cost of this failure would likely be greater than £100 million. Whether the failure was a result of human error or a machine fault, the outcome has highlighted the shortcomings with its system, with either a lack of redundancy or possibly multiple failures of the maintenance and testing regime of the system.
How can control systems help?
Geoff Bladon, Business Development Director at Automation IT, said high-quality control systems are extremely beneficial for critical facilities such as hospitals, airports and data centres.
"Control systems play an integral role in ensuring that power can be maintained during mains failures, power surges and other events that can disturb infrastructure power levels," Mr Bladon said.
"Systems provide control functions such as emergency/standby power, peak shaving, load curtailment, utility paralleling, co-generation, and prime power.
"Control systems are responsible for the detection of a power failure in the network, and the restoration of stand-by power until the normal power can be restored. In addition to controlling supply during mains failures, control systems are crucial to providing load shedding and low/high voltage automated switching capabilities.
"Control systems also decrease the potential for human operation errors as well as reducing the overall site consumption."
"The biggest challenge with critical control systems is that the supply network in these buildings are complex, so the systems integrator needs to be able to work out and account for each possible utility supply fail and restoration scenario that could happen within the system, and ensure that the system will be able to adjust accordingly," Mr Bladon said.
"This challenge, coupled with the criticality of these buildings, means it is important to choose a systems integrator that is experienced and follows standards, because the outcome of a poorly installed system could be dangerous, leading to economic loss, and in the worst case scenario loss of life.
"At Automation IT we understand the importance of a correctly engineered and designed control system, and that they are unique to each application and environment. Automation IT has considerable experience in designing and commissioning fully customised solutions for multiple diverse environments.
"We provide high-quality, value-for-money design solutions that are engineered to each site, this gives clients the confidence that the backup power control system will work correctly and not leave them in the dark."